XBOX Day 3
Tuesday, May 03, 2005
ADVERTISEMENTS


Captain's Log Stardate -318336.96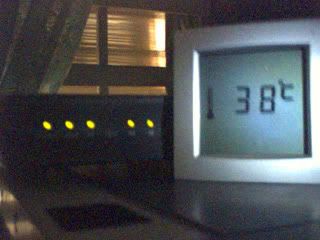 Grabe init ngayon!! 38C kaninang 1pm-4pm sa loob ng bahay and para kaming mga toasted bread sa sobrang init. Sana umulan na ng snow!!!! Kakatapos ko lang magbuhos ulit at naiinitan pa din ako. 32C ngayon sa loob ng bahay. Sana mag-december na ulit.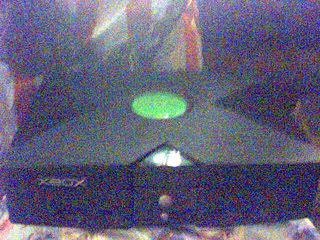 Pangatlong araw na sa akin ng XBOX and wala na ako talagang balak ibalik to.

Dala ni Daddy yung isa pang controller and NBA Live 2004. Kailangan ko ng magpractice. Kinakalawang nako sa NBA Live. Nagsubok din ako magdownload ng "backup" Star Trek Shattered Universe XBOX game sa Torrent. Subok lang.



Kanina naghanap ako ng infos about sa modchip para sa Nintendo GameCube. Meron na palang available kaso medyo mahal pa. Resident Evil 4...

Mukhang balik video games ako ah. Hehehhee.

Hinatid na nila Lalaine si Tito Ervin sa airport. Balik sya LA then babalik then yata after 1month dito sa Pinas.

Bumabagal na browsing ko ngayon. Pati download ko nasa 1KB/sec... tinotopak na naman Destiny. Haay. Iiwan ko nakabukas PC ko.. 35% na yung Star Trek



*Computer end log*

Posted by Jepoy @ 5/03/2005 11:50:00 PM
Post a comment! | Email This Story!
0 comments | | View blog reactions
Love my blog? Then subscribe by entering your email address below. You will receive blog updates directly to your inbox.